Dumfries and Galloway councillor outcry at number cut plan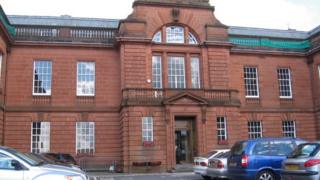 Councillors in Dumfries and Galloway have criticised proposals to reduce their numbers by four to 43.
The revamp of local electoral wards is contained in a Boundary Commission review.
Members of the council's policy and resources committee hit out at the criteria used - claiming they took no account of geography or rural deprivation in the region.
Consultation on the first stage of the review ends next month.
Councillor Willie Scobie said that if the system was working they would be better to leave it alone "rather than making up rules as they go along".
He claimed it appeared to be a "number crunching" exercise.
Councillor Jane Maitland said people were only just getting used to the multi-ward system.
'Distinct communities'
"So it seems to me crazy to start now to change the thing to confuse the public," she added.
Fellow councillor Rob Davidson said he believed the move did not take into account problems faced in rural areas with a number of "distinct, different and active" communities.
The Local Government Boundary Commission has started work on its fifth general reviews of electoral arrangements, with the intention of making recommendations to Scottish Ministers in 2015/16.
It is hoped to implement its decision in time for the local government elections in May 2017.
As the first stage of this review, the commission is currently consulting with councils regarding proposals for changes in councillor numbers.
The consultation closes on 23 April.