Group submits plans to retain Borders General hydrotherapy pool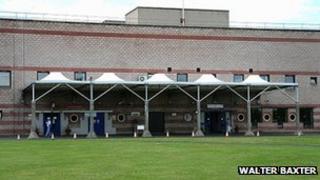 A patient action group has put forward proposals which would see a hydrotherapy pool retained at Borders General Hospital.
The Borders Patient Action Group has submitted its plans to NHS Borders.
Last year, 3,000 signatures were gathered on a petition against plans to shut the pool and provide an alternative service in Jedburgh.
NHS Borders said it would consider the details of BPAG's proposals before making any comment.
The campaign group has handed over plans which it says would allow the pool service to be maintained at the hospital near Melrose.
It includes proposals to lease it out at evenings and weekends.
NHS Borders has said previously that its plans would have a "positive impact" by improving the hospital and allowing "more equitable access" to a new pool in Jedburgh.
However, BPAG said the benefit of the changes would be limited.