Jedburgh Town Hall could be leased to trust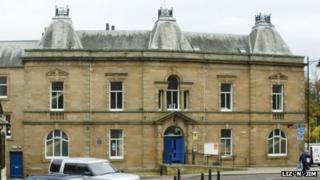 Councillors have been advised to lease Jedburgh Town Hall to a local trust.
A report to Scottish Borders Council's executive said the authority was struggling to maintain various halls because of public spending constraints.
Officials recommended an arrangement with the Jedburgh Leisure Facilities Trust, which operates the swimming pool and fitness centre in the town.
The proposals would see the trust pay a nominal rent of £1 a year, but it would be responsible for running costs.
The trust would also pay for any repairs or improvements.