Newton Stewart house blaze cause investigated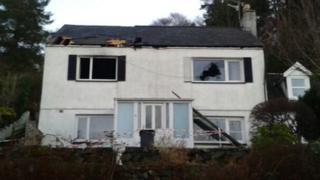 The cause of a fire which ripped through a house in Newton Stewart is under investigation.
It broke out in the property at Blackcraig at about 15:30 on Tuesday.
About 30 firefighters were deployed at the height of the blaze and crews remained on the scene until the early hours of the morning.
Nobody was injured but the property suffered extensive damage as a result of the incident.