Loch Hill wind farm appeal lodged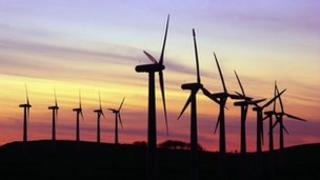 An appeal has been lodged after a bid to build 11 turbines on land north east of St John's Town of Dalry in southern Scotland was rejected.
Dumfries and Galloway Council planning officials had recommended approval of the 2020 Renewables development subject to a number of conditions.
However, councillors refused it due to its "visual and cumulative impact on the surrounding area".
An appeal argues the plans aim to minimise environmental impact.
The proposals was the subject of significant opposition with more than 50 objections lodged.
Developers said it could have brought "substantial economic benefits" to the region.
They have now appealed to the Scottish government over the rejection of the bid.