Langholm health and care overhaul welcomed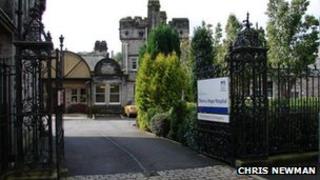 A senior community leader has welcomed the publication of ambitious plans to reshape health and care facilities in a south of Scotland town.
The proposals tabled for Langholm by NHS Dumfries and Galloway include developing a new health care hub and re-modelling the Thomas Hope Hospital.
Local councillor Dennis Male has campaigned for many years for changes to provision in the town.
He said that doing nothing was not an option for Langholm.
"I think, at last, we now have something absolutely positive," he said.
"For the last 20 years, every five years the Thomas Hope seems to have been under threat."
He said the fact that the health board had recognised that an eight to 12-bed facility was needed in the town could pave the way for a new health centre and hospital.
Mr Male said that would allow the Thomas Hope site to be redeveloped to provide other day care services.