Vodka trailer stolen from Dumfries yard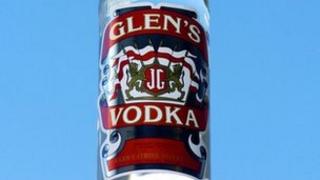 A lorry trailer containing alcohol worth about £250,000 has been stolen from a yard in Dumfries.
The incident happened at the Currie European site on Irongray Road on Monday evening.
A white tractor unit entered the site at about 17:30 and drove off with the trailer containing 2,400 cases of alcohol - mainly vodka.
A similar raid from another Currie yard in the town saw thieves take whisky worth £250,000 in 2010.
Det Sgt Scott Torrance said: "We are asking anyone who may have been in the Irongray Road area of Dumfries yesterday at around 17:00 to 18:00 to get in touch if they saw anything suspicious.
"This appears to have been a well-organised theft and it may be that the thieves were in the area some time prior to the theft to plan it."
As well as the vodka - which was the Glen's brand - the load contained some cases of whisky, gin and brandy.