Dumfries and Galloway sport facilities handover ruled out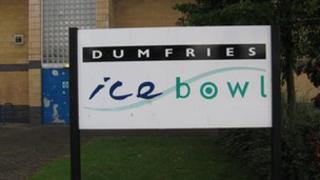 The leader of Dumfries and Galloway Council has ruled out handing over sports and cultural facilities to an arms-length group to help cut costs.
Ronnie Nicholson also said the new Labour-SNP administration would not close any such venues.
He was speaking after a failed attempt to seek a business case for the transfer of the facilities.
Independent councillor Jane Maitland had said the option should be considered by the authority.
Passing all museums, galleries and leisure venues to an arms length external organisation (ALEO) is one of a series of cost-cutting options detailed in a review document.
'Least disruption'
Labour group leader Mr Nicholson said the option would not be part of his administration's budget proposals, which will be tabled next month.
"This is not something that we are considering," he said.
"If there is information out there about ALEOs we will look at it but it is not something we intend to pursue."
However, Ms Maitland said that, as an option which would not involve closures and job losses, it should have been considered.
"I think it is really important from the point of view of service to the public and least disruption to staff which is what an ALEO appears to offer," she said.
"I think it is just essential that we look at it really seriously and without delay.
"I do think it is important that the administration recognises that there is a level of anxiety going forward in the next few years about how we are going to afford services."
She said the time had come to "grasp the nettle".