Reiver Industries closure report sought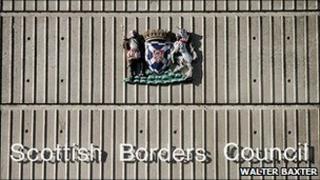 Councillors have asked for an urgent report on the closure of a work project for disabled adults in the Borders.
The request came from Scottish Borders Council's petitions committee after it received a petition signed by nearly 1,300 people against the move.
Tweedbank-based Reiver Industries is still likely to shut in the spring.
SBC has said adults with disabilities could have a wider choice and opportunity of provision under alternative arrangements.
Reiver Industries, which is run by the Brothers of Charity, is scheduled to shut at the end of March next year.
The council's social work department has said other provision is in place.
However, those behind the petition say some clients are being denied the chance to continue doing something they know and love.
Councillor Alec Nicol, who chairs the petitions committee, said communication had been an issue.
Make sense
"The petitions committee has made the recommendation that an urgent report is drawn up," he said.
"It probably won't appear until early in January.
"It will answer the questions - especially the bit about communicating more adequately with those that are affected by the changes."
The petitions committee is not asking for the social work department to reverse or even pause the closure of Reiver Industries.
Petition organiser Kim Smedley-Williams questioned the logic behind the closure decision.
"They are planning on giving us what they call a building-based day service and then support work and social enterprises," she said.
"But there is nothing for the people that fall into the middle of the spectrum.
"We just don't think it is right that you are going to give us other services at the expense of the services that we already have - that doesn't seem to make any sense at all."