Borders school building schemes aim to 'forge forward'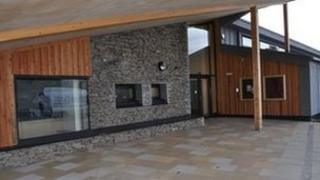 A senior Borders councillors has said he hopes brighter signs for the economy can allow more schools to be improved and built in the region.
A new £9m primary was opened in West Linton this week.
Councillor Sandy Aitchison helped to carry out the opening ceremony at the "state of the art" facility.
He said that other works were already being planned in Duns and Kelso but he hoped it would be possible to extend those further in years to come.
"We have to be positive about the future and try to look at ways of doing this," he said.
"We hope that all these stories about the economy turning round are true and we can forge forward with a little bit more ambition in future."