Dumfries and Galloway virtual health conference planned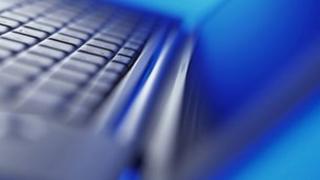 A virtual conference in Dumfries and Galloway is to showcase the use of technology in health care.
It is being organised by Putting You First, a programme to "drive forward" changes in the way health and social care is delivered in the region.
It features video clips explaining how some technology works and the benefits it can offer.
The event takes places as part of Scottish Telehealth and Telecare Week from Monday 28 October.
Telehealthcare Project Lead Lorrain Hyland said: "People in Dumfries and Galloway are in a position to reap the rewards of bringing technology into health and social care."
She said Putting You First was carrying out a number of tests of "change using technology".
This includes a project which supports carers in learning new computer skills to help them in their day-to-day lives and using technology to help staff monitor a patient's condition from at home.
In Annan a new "patient portal" will allow people registered with the Annan North Practice to communicate with their GP, book appointments and access medical advice via their smartphone.
She said there were other areas where technology was already in place in health and social care.
These include Teleclinics using video technology to allow people to speak to their specialist consultant without having to travel to hospital appointments.
The virtual conference can be accessed via the internet from home and libraries throughout the region are also able to offer access as are The Cat Strand in New Galloway and Castle Douglas IT centre.