Dumfries and Galloway sees violent crime rise under merged force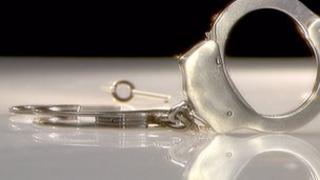 Police chiefs say there has been a rise in violent crime in Dumfries and Galloway in the first six months since the launch of a single national force.
Exact figures for the increase have still to be disclosed.
However, Divisional Commander Kate Thomson has warned they will show a rise in the most serious "group one" offences.
A particular area of concern is the number of recent street robberies taking place in the region.
Commander Thomson said the number of such incidents remained low but admitted it had been an unusually busy and difficult period.
She said that while it had been "business as usual" it had also been a "very challenging" first six months for the division.
"We have had two murders which have been well reported on and we have seen some significant incidents and events that have taken place," she said.
"I would have to give credit to the colleagues that I work with - not only within the division but those that have also come from Police Scotland as well."
'Being visible'
She added that the community had played a vital part in helping the police to get on top of the cases which faced them.
However, she urged the public to be aware that while such offences were rare, they could also take steps to avoid them.
"It is not only about being visible and hopefully preventing some of these offences but also to give inputs into various groups just reminding them of personal safety," she said.
"That is certainly what I would look to do.
"Make sure you are safe when you are out there - don't wander along with your iPhone in your hand because somebody will invariably decide that it is perhaps something they would like."