Scottish Borders police and fire amalgamation cash projects chosen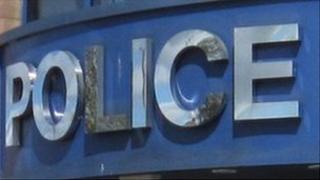 A rebate of more than £1m from amalgamating police and fire operations into single national services has been allocated in the Borders.
Councillors have agreed a range of projects across the region which will benefit.
Amongst the schemes sharing the funds will be the Burnfoot Community Hub, which will get £100,000.
The Eyemouth seafood technology park is also in line for £250,000 from the funding.
A similar amount has been allocated for the potential "upgrading" of the three railway stations on the restored central Borders line.
Elsewhere, £100,000 will be spent on a "skills and youth employability initiative".
Just over £200,000 has been agreed for improving drainage in a number of the region's parks.
It is also intended to ensure wi-fi provision in all council-owned care homes and day centres across the Borders.
Other beneficiaries include a paths scheme in Innerleithen, a youth initiative in Kelso and a community recycling initiative in Selkirk.