Dumfries and Galloway Council deadlock meeting planned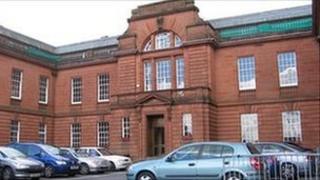 A second attempt will be made next week to resolve the political deadlock on Dumfries and Galloway Council.
The resignation of seven Conservative councillors left the current ruling coalition without an outright majority.
A first meeting failed to reach a conclusion and a fresh effort will be now be made on Tuesday.
The Conservative-SNP coalition has proposed to continue as a minority administration but Labour councillors want to look at other options.
The struggle was sparked by seven councillors leaving their political group due to a "loss of confidence" in council leader Ivor Hyslop.
Those claims have been dismissed by their former colleagues in the Conservative group.
They claim the councillor who led the resignations, Ian Carruthers, has "thrown his toys out of the pram" after seeing his own leadership hopes dashed.
At Wednesday's meeting the Conservative-SNP coalition tabled proposals to continue as the administration but with a number of roles offered to other parties.
However, that move lost out in a vote to a Labour motion to allow time for "other propositions" to be considered.
Another meeting has now been scheduled for Tuesday morning to look at the situation once again.