Dumfries students urged to tweet in lectures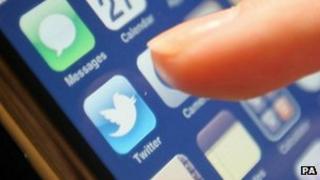 An academic on a Dumfries university campus is actively encouraging his students to tweet during his lectures.
Graeme Pate delivers courses in Primary Education at Glasgow University's School of Interdisciplinary Studies.
He believes students who use social media during his lectures are more likely "to learn and to interact".
He is hoping that they will tweet questions, raise issues and make comments in "much the same way as delegates do at a conference".
Mr Pate said: "Social media is something today's students have grown up with and is an integral part of their life and their education.
"Using Twitter can be a mechanism to help students raise questions about material in a non-confrontational way.
"It is an exciting and logical way to extend the teaching and learning experience.
"For example, students might feel more confident in raising points and asking questions on Twitter than actually doing so in a more formal way during a lecture."
Mr Pate hopes to encourage his students to take the social media approach with them into the classroom.
He added: "The idea is to 'grow' teachers who are computer literate and fully versed in using IT in their teaching methods.
"ICT provides a variety of opportunities to teach differently; the teaching is more a two-way process.
"By using new technology, it teaches the students new ways to participate and it models good practice."