Dumfries and Galloway pupil numeracy skills concerns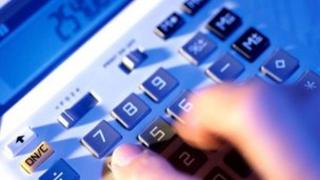 Concern has been expressed about the numeracy skills of senior primary pupils in Dumfries and Galloway who are failing to meet targets.
Figures show that the percentage of P7 children meeting standards for maths and mental arithmetic remains well below a council goal of 68%.
Labour councillors have accused the council of failing local students.
Education director Colin Grant said the figures were disappointing but measures were in place to boost performance.
Concerns have also been raised about the academic performance of "looked after" children - those in council care - which was already below target, and has dropped further during the past school year.
Labour group leader Ronnie Nicholson said: "Overall, as a result of the hard work of teachers and, in particular pupils, we have good attainment levels in Dumfries and Galloway, but for these specific targets to be missed so badly is utterly shocking.
"In terms of the maths targets, the council coalition has set a target of 68%, which is already writing off 32% of children.
"For that target to be low and still be missed is just not good enough."
'Do better'
Mr Grant said there were concerns about numeracy and mathematics at P7 level in particular.
"We established that last session and we have put in a number of measures to try to bring about significant improvement," he said.
"All of our primary schools have maths and numeracy as part of their school improvement plan and we expect to see improvement there.
"We have already seen some movement but I think we can do even better."
He said it was "reassuring" that P1, P3, P5 and S2 were not causing the same concerns.
He added that another issue was the attainment of "looked after" children.
Mr Grant said they would have to "redouble" their efforts to try to tackle that problem.