Selkirk cemetery water supply apology issued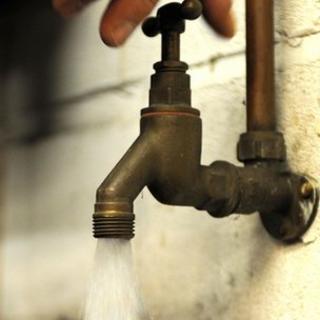 A council has apologised to members of the public after water supplies to a Borders graveyard were switched off due to a leak nearby.
Relatives visiting the Shawfield Cemetery in Selkirk have had to take their own water for flowers for the past month.
No date has been fixed for supplies to the taps to be returned.
Scottish Borders Council said it was working with Scottish Water to find and repair the leak.
Scottish Water identified a leak near the cemetery in the summer and shut off supplies.
A spokeswoman said: "We have been made aware of the burst pipe but it is owned by SBC and they will be undertaking the repair."
However, the council's neighbourhood services team is still attempting to locate the exact location of the burst before restoring the supply.
An SBC spokesman said: "The water was shut off by Scottish Water who identified there was a leak on this pipework.
"We are working with Scottish Water to identify the location of the leak in order for repairs to be undertaken.
"We hope to have this resolved in the near future and apologise for any inconvenience caused."