Scottish Borders Council by-election candidates confirmed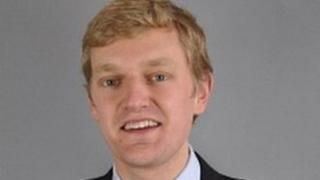 Seven candidates are seeking to win a council seat left vacant when a Conservative councillor resigned after 15 months in the post.
Nathaniel Buckingham stepped down from Scottish Borders Council due to work and family commitments.
Nominations to take his Tweeddale West seat closed on Monday.
The Conservatives, Labour, Liberal Democrats, SNP, UKIP, The Borders Party and one independent will all contest the election on 10 October.
The full list of nominations is:
Keith Cockburn (Scottish Conservative and Unionist)
David Cox (Independent)
Mars Goodman (UKIP)
Morag Kerr (SNP)
Veronica McTernan (Scottish Labour)
Nancy Norman (Scottish Liberal Democrats)
David Pye (The Borders Party)