Hawick home call for Great Tapestry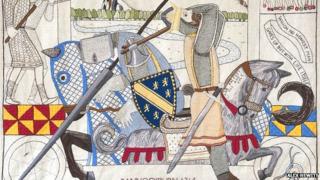 A Borders MSP has supported calls for the Great Tapestry of Scotland to be permanently housed in Hawick.
It is currently on display in Holyrood before being taken on a tour of Scotland, the rest of the UK and overseas to America and Canada.
Conservative MSP John Lamont said he believed Hawick, with its "unique history and links to the textile industry" would be its ideal home.
He added that it would also provide a "welcome tourist boost" for the town.
The tapestry took 1,000 volunteers more than 50,000 hours to complete.
It breaks the record for the longest embroidered tapestry in the world - at 143m - and tells the "story of Scotland" in 160 panels.