E.On Corsbie Moor wind farm appeal rejected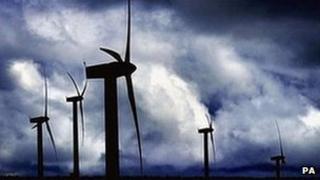 A Borders wind farm project which was reduced to less than half its original proposed size has been rejected by the Scottish government after an appeal.
E.On first planned 21 turbines at Corsbie Moor near Westruther.
It cut that number to 12 and then to nine after the company "considered all the views" of the local community.
However, Scottish Borders Council rejected the plans last year and an appeal by the company against that decision has now been unsuccessful.
Scottish government reporter Trevor Croft concluded that the scheme would have had an unacceptable detrimental landscape impact and highlighted the cumulative impact when taken together with other wind farm sites.
Prof Jack Ponton, chairman of the Lauderdale Preservation Group set up to campaign against the proposals, welcomed the decision.
A statement by E.On said it was disappointed with the outcome of the appeal.
It added: "We will now review our plans to decide on the best way forward for the project."