Galashiels clerk George Knox's bequest action agreed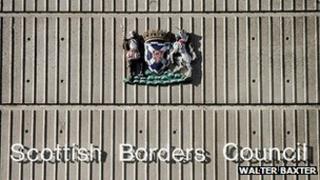 Councillors have decided how to use a bequest of more than £400,000 left by a Borders town clerk who died four years ago.
George Knox stipulated that the money should be used "to provide support to older people in Galashiels".
The lack of a clear way forward provoked accusations of "Dickensian delays" from MSP Christine Grahame.
Scottish Borders Council has now agreed to invest the money with the income generated being spent on the elderly.
At one point it had been suggested that a "healthy living centre" should be created in a wing of the Waverley Care Home.
It could have allowed older citizens to undertake gentle exercise, perhaps use a spa and take part in arts and crafts.
However, that proposal provoked some dissent and the scheme was dropped in 2011.
Two months ago Ms Grahame criticised the time being taken and called for a decision on the matter.
Now SBC has agreed that the money be invested and the income from the investments, currently estimated at £18,000-a-year, be utilised by the Galashiels Local Relief Fund.
It was set up in 1943 with interest on capital investments used to help "the deserving elderly of the town" at the discretion of a six-strong local committee.