Scottish Borders Council 'nuisance' vehicle action agreed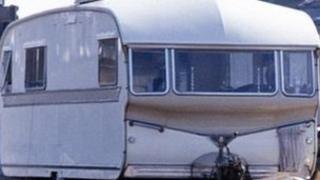 A strategy has been agreed to try to tackle the problem of "nuisance" vehicles causing obstructions on roads, car parks and lay-bys in the Borders.
A report to councillors said complaints were regularly received about caravans, horseboxes and trailers.
In the past attempts have been made to trace owners, with letters sent requesting that the vehicle be removed.
However, there has been a "mixed level of success" and a new system is now being introduced.
Scottish Borders Council endorsed a four-step strategy to deal with the issue.
Firstly owners will be sent a letter asking them to remove the vehicle within a fortnight.
Then, if no contact is made within that period and the nuisance vehicle is still on site, a seven-day legal notice will be posted informing them of the intention to remove the nuisance vehicle.
At the end of that period arrangements will be made to uplift the vehicle to a storage facility.
A letter will be sent informing the owner to contact the council to arrange collection within 28 days.
If, after that, the vehicle's owner has still not contacted the council to arrange collection a final seven-day notice will be issued saying the vehicle will be disposed of.
Owners would have to pay any uplift, storage and disposal costs.