Construction firms bid for Dumfries hospital project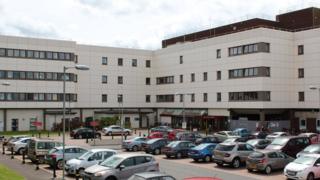 Five consortia have bid for the construction work involved in creating the new general hospital in Dumfries.
The £200m project will produce a 350-bed complex, replacing the Dumfries and Galloway Royal Infirmary.
NHS Dumfries and Galloway has established a project board which will draw up a shortlist of three contractors.
Construction on farmland and the western end of the Dumfries by-pass is expected to start in 2015.