Borders speed camera fire bid investigated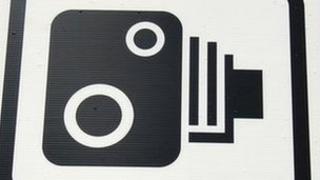 An attempt has been made to set light to a speed camera located in the Scottish Borders - the latest in a long line of such incidents in the region.
A tyre was placed over the device, on the A1 at Lamberton, and set alight on Sunday night.
Firefighters were called out shortly after 22:20 to deal with the latest incident.
They put out the flames, which had by then spread to the surrounding undergrowth.
The Borders has been the site of numerous attempts to destroy speed cameras.
Earlier this year police were investigating a string of incidents in which a saw was used to attack the devices.
The cameras have also been set on fire on at least 19 occasions since 2004.