Dumfries 'learning town' project decision put on hold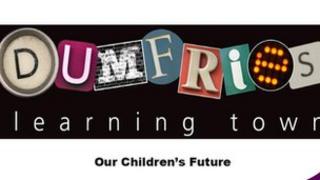 Outline business plans are to be prepared for two multi-million pound options to reshape future school provision in Dumfries.
It comes after education councillors agreed to delay a final decision on the learning town project for six months.
There was cross-party concern that too many questions remained unanswered.
Gail MacGregor, who chairs the education committee, said it was clear that more detailed information was needed before a final judgement.
Option one would see all existing secondary schools retained and refurbished.
The second revised option involves the creation of a new "super school" for students in S4 and above, backed by a network of schools catering for pupils aged three to 15.
A decision on the proposals had been expected to be made later this month.
It has now been put on hold in order for councillors to "get enough detail" before agreeing a way forward.