Appeal for witnesses to A68 speed camera vandalism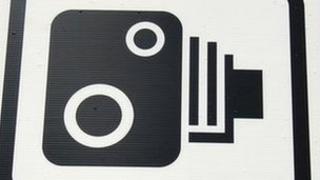 Borders police are appealing for information after another speed camera was vandalised along the route of the A68.
It is the fourth such attack on cameras on the A68 in recent months. The target this time was a camera near Longnewton Sawmill, south of St Boswells.
Other traffic cameras have been vandalised in recent years, with 19 having been set on fire since 2004.
In October 2012 two along the route of the A68 were attacked with a saw.
Local councillors have complained that the vandalism of the cameras was increasing the risk of serious collisions on the road.
Police say the equipment has helped to reduce the number of deaths and serious injuries on the route.