Hightae Primary secures 'excellent' status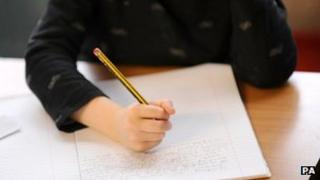 A rural school in Dumfries and Galloway has become the first in Scotland to secure "excellent" ratings across the board under new inspection guidelines.
Hightae Primary near Lockerbie scored top marks in all five performance categories.
An Education Scotland inspection team visited Hightae late last year.
The primary school's performance was reviewed under new guidelines that take into account the introduction of the Curriculum for Excellence.
In their report, inspectors describe the pupils as being articulate and high-achievers and the curriculum is said to be broad, relevant and of very high quality.
The school is credited with having excellent arrangements in place for improving its work.
The inspection team also paid tribute to the outstanding leadership of the head teacher and the teamwork of the staff.
In securing excellence ratings in all five performance categories, Hightae Primary is congratulated by the chief executive of education Scotland, Dr Bill Maxwell.
He said everyone at the school deserved credit for the progress being made in implementing the Curriculum for Excellence for the benefit for the pupils.