Nurse on duty during Kieran Nichol death struck off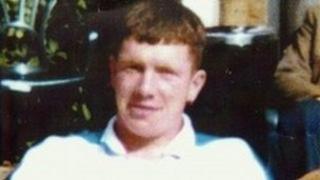 A nurse on duty at a Borders clinic when a patient died of a drug overdose has been struck off the professional register for at least five years.
William Wood had failed to check on Kieran Nichol overnight - despite noting he looked "over-sedated".
Last week Mr Wood admitted eight out of nine charges at a Nursing and Midwifery Council disciplinary hearing.
He is now retired on health grounds, but intended to return to the profession.
A 2010 fatal accident inquiry found Kieran Nichol's death at Castle Craig Hospital in December 2005 was "entirely preventable".
Various individuals were criticised and the responsible nurse on duty, Mr Wood, was suspended - and later sacked.
He had noted Mr Nichol's "obvious over-sedated appearance", after he was prescribed diazepam and methadone, withholding overnight doses of medication.
However, he failed to check on the 20-year-old and Mr Nichol was found dead the following morning.
The NMC struck him off - citing his lack of care for his patient and his "evident lack of insight and remorse" - to send, they said, a "clear message" to both the public and other nurses over professional standards.
Mr Wood cannot apply to be re-instated for five years.