Theatre Royal in Dumfries upgrade plans submitted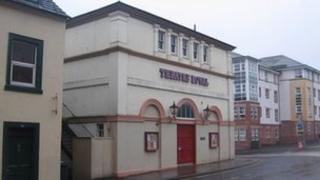 Plans have been lodged for major improvement works at Scotland oldest working theatre, which was saved from closure 18 months ago.
The future of the Theatre Royal in Dumfries was safeguarded by a funding pledge for a charitable trust.
Now an application has been submitted to Dumfries and Galloway Council to upgrade the 18th Century building.
It would see the use of adjacent properties in order to provide better access and facilities.
It is hoped the proposal would allow the creation of a specialised rehearsal area, a more welcoming foyer and enhanced bar and food facilities.
Another aim of the theatre owners, the Guild of Players, is to expand youth involvement.
The Theatre Royal was built in 1792 and included Robert Burns among its original patrons.