Pakistan death worker Khalil Dale on award shortlist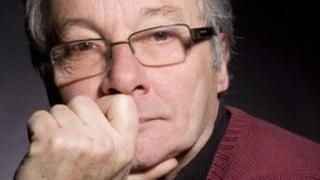 A Dumfries-based Red Cross worker who was killed in Pakistan has been shortlisted for a major award.
Khalil Dale is one of three contenders for the 2013 Robert Burns Humanitarian Award, the winner of which will be announced later this month.
Mr Dale, who was born in York but lived for many years in Dumfries, spent 30 years working in global trouble spots.
He was abducted in Quetta, in Pakistan, on 5 January last year and found dead on a roadside months later.
The Burns award recognises an individual or group who has saved, improved or enriched the lives of others, through personal self-sacrifice, selfless service or charitable work.
Mr Dale's brother, Ian, described the nomination as "uplifting and refreshing".
He said it was a fitting tribute to a man who profoundly affected and touched the hearts of everyone he met.
The other shortlisted finalists are the Very Reverend Dr John and Mary Miller, of Castlemilk, in Glasgow, for their work in Zimbabwe; and Margaret Mills, from Selkirk, a project worker with the charity Children 1st who has dedicated her life to helping children and their families.
The awards ceremony takes place on the 26 January at the Robert Burns Birthplace Museum in Alloway.