Dumfries and Galloway Council data targets being met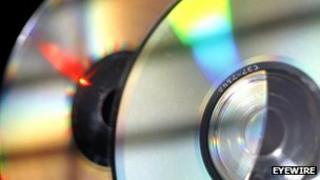 A council set numerous improvement targets after a string of high profile data breaches has said work to meet them is ahead of schedule.
A report to Dumfries and Galloway Council says 22 goals were met by 1 December - three more than planned.
A data protection training programme for staff has been fully implemented.
All workers, including newly recruited staff, now have to sign a standard confidentiality agreement and ID passes must be worn at all times.
The first major security incident at the council happened in 2011 when salary details of 900 staff were released in error and posted on the internet.
Then in June last year the contact details of more than 2,000 child minders were mistakenly sent to a number of local childcare providers.
In a separate incident in the same month, a confidential social work file was found by a tourist after being dropped in a car park in Dumfries.
A further investigation was launched in November after a social work report was sent to the wrong person - just 24 hours after the council had agreed a new data protection policy.
Now the council's audit and risk management committee will be told in a report that work to meet recommendations tabled by the Information Commissioner is making good progress.
The report will then be sent to the Information Commissioner's Office.
The remaining actions are planned to be complete by 1 March this year, except for three which have a completion date of 1 September.
Councillor Gill Dykes, who chairs the audit and risk management committee, said: "I am pleased to see that we can report progress against our action plan, though there is still work to be done.
"A further report will be presented to the audit and risk management committee in April and I can confirm that we will be keeping a close watch to see that the good progress continues."