Dumfries and Galloway Council considers care cost curbs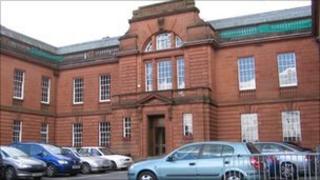 Financial controls could be imposed on a groundbreaking care programme in a bid to curb social work spending in Dumfries and Galloway.
The department admits it is still trying to get to grips with the costs of introducing "personalisation".
It gives individuals direct control over what services they receive.
However, while it has been widely welcomed it has not generated the savings anticipated in the region's social work budget.
It is still being forecast to overspend by £500,000.
Director John Alexander said he believed that while some interim financial controls may be needed to limit spending, the new care model would more than pay for itself in the longer term.
He said there had been an early "blossoming" of the service ahead of the savings which were expected.
"What we are working very hard to do is to identify just exactly where those particular cost pressures are arising in relation to personalisation," he said.
He said they were then trying to apply "basic controls" which would still allow people "greater choice" in their care but within a fixed budget.
'Overlap of services'
SNP councillor and social work committee member, Iain Dick, said it raised questions about why there had not been savings in other areas with the development of the personalisation approach.
He said a full report was needed on how the situation was being handled.
Prior to the wider roll-out of personalisation in Dumfries and Galloway, the region was one of three areas in Scotland where the care concept was successfully trialled on behalf of the Scottish government.
Labour councillor David McKie said he felt ministers had a duty to help with the transition costs - particularly at a time when the local authority was under pressure to make budget cuts.
"You can't close one service down one day and start a new one the next, there has got to be an overlap of services," he said.
"That is an additional cost to us."