Borders General Hospital hydrotherapy pool fear allayed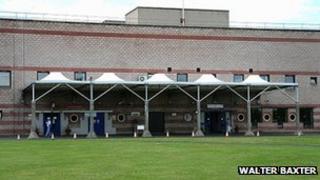 Fears of the imminent closure of a hydrotherapy pool at Borders General Hospital have been allayed.
Physiotherapy patients launched a petition after suggestions that the facility could shut next year.
NHS Borders has ruled that out, but will carry out a review of how the service is provided - which could lead to changes in the longer term.
The organisation is moving its outpatients department to a central, ground-floor location at BGH.
A funding injection from the Scottish government has enabled a revamp of services at the hospital to go ahead.
It had been thought that could see the hydrotherapy pool closed, but a review of the service will take place instead.
The pool will continue to operate until the review is complete and an alternative model for providing hydrotherapy is in place.