Youth Beatz free festival charge proposal resurfaces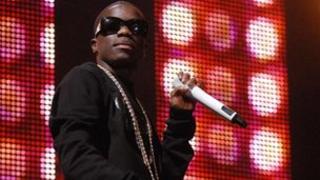 Fresh plans have been tabled to introduce ticket charges for a youth music festival in Dumfries.
Since its launch, Youth Beatz has been promoted as the largest free event of its kind in Scotland.
It has maintained a free admission policy since it began four years ago.
A failed attempt was made to charge for entry this year but Dumfries and Galloway Council is now being advised to charge £5 for tickets bought directly or £10 for online orders.
The festival at the town's Dock Park attracts audiences of up to 12,000 with past headline acts including N-Dubz, Alexandra Burke and Tynchy Stryder.
An attempt to introduce charges this year was rejected by the council's Nithsdale area committee which agreed to meet nearly half the bill for the event which cost a little more than £100,000 to stage.
However, the charging option has now been brought back to the table.
The local authority's community learning and development team, which organises Youth Beatz, said external funding was becoming harder to secure and entrance fees would help the festival become more sustainable.
It is being recommended that a £5 charge is levied for tickets bought directly from the council.
The online cost - including a booking fee and postage charge - would be £10.
The organisers admit the move could see attendances drop by 25% but they say it would significantly reduce the event's reliance on council funding.
Meanwhile, because of planned regeneration work to the Dock Park, efforts are under way to identify a suitable alternative venue for next year's Youth Beatz Festival.