Scottish Borders anti-bullying policy shaped by youth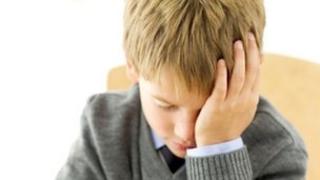 Young people have helped to shape a new anti-bullying policy approved by Scottish Borders Council's education committee.
Respectful Relationships was developed on the back of recommendations from a local youth commission.
It will now be rolled out from August to all educational sites in the region.
Councillor Sandy Aitchison said he believed it was the first time a local authority in Scotland had involved young people in policy development.
"The message from the young people is clear - bullying is everyone's business and it is not an inevitable part of growing up," he said.
"We believe this new policy will be a very useful document which gives some clear, helpful guidance for everyone involved in looking after or working with children and young people."
Susan Robb, SBC's participation officer for young people, said the policy aimed to create learning environments where "healthy and respectful relationships" were "supported and promoted".
Members of the team of 12 youth commissioners involved said they were pleased the education committee had agreed the plans.
Emily Lerpiniere, from Duns, said: "I am proud of this achievement.
"The process of the youth commission was not just a gimmick, it was a real opportunity which allowed young people to work for something real that would create change for others."