Dumfries and Galloway Council nets £8m in property sales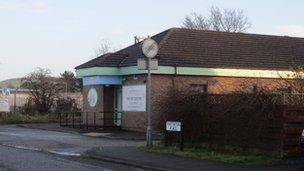 Dumfries and Galloway Council has generated more than £8m by selling off unwanted properties and land over the last five years.
The move has been part of plans to bring in extra income in the face of public spending cuts.
It has proved to be a popular policy with potential purchasers with more than 70 sites sold since 2007.
The largest single sale was for land opposite Maxwelltown High School which brought in £1.7m alone.
The figures are contained in the response to a Freedom of Information request by the BBC.
They also showed the authority has spent almost £1.8m upgrading and maintaining properties it does not own and spends nearly £800,000-a-year on renting buildings.
The property sale figures relate to sites sold since October 2007.
Some of them, like Eskdalemuir Primary School, the ambulance depot in Newton Stewart and the Burgh Yard Garage in Moffat, have been sold for just £1 with consent from Scottish ministers.
However, others have generated much more significant sums.
The land at Maxwelltown High School brought in the greatest revenue but six-figure returns have also been brought in from a former health centre in Castle Douglas, a depot at Barrie Avenue in Dumfries and Jubilee House in Heathhall.
There are further sites which could be sold in future, including a number of properties currently sitting empty.
The council owns 22 vacant premises - 15 of which have been deemed surplus to requirements.
They include former schools in Thornhill, Wamphray and Canonbie as well as a police station and garages in Langholm.
However, the authority does have plans in the pipeline for former offices in English Street in Dumfries which currently sit empty.
A total of £35,000 has been set aside to bring them back into use as an office for about 30 staff.
Related Internet Links
The BBC is not responsible for the content of external sites.