Links probed in Peebles attacks on women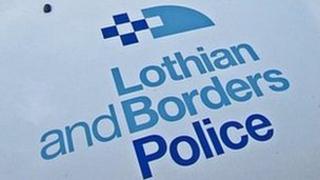 Police are investigating possible links between two attacks on women in a Borders town in the space of a week.
In the first incident a 52-year-old shop worker was assaulted in a store on the town's High Street on Tuesday.
Then, in the early hours of Saturday morning, a 41-year-old woman was attacked near the Tesco store on Dovecot Road.
Both victims managed to fight their attacker off but police described it as a "terrifying experience" for them.
In the shop attack, the man engaged his victim in conversation before grabbing her and forcing her against the wall.
She fought him off and he then fled the premises.
The second assault took place while the woman was on the way to a family member's house in the town's Northgate at about 00:45 on Saturday.
As she made her way past the footpath leading to the front of the Tesco supermarket a man grabbed her from behind and attempted to pull her backwards.
A struggle ensued and during this time the victim screamed loudly and struck out at her attacker before fleeing to her relative's home and thereafter contacting police.
The suspect is described as white, in his late 30s and about 5ft 10in tall with a "gaunt and unkempt appearance".
He had a prominent sunken scar below his right eye, patchy facial hair and short, dark, greying hair with a significantly receding hairline.
He was wearing a navy blue zipper jacket.
As a result of the struggle, the woman was taken to hospital for treatment to a wrist injury.
Police presence
Det Insp Jim Morrison said: "For both of these women this was a terrifying experience and fortunately they were able to fight their attackers off.
"We are conducting various lines of local inquiries to determine whether the same male was responsible for both of these incidents and would urge anyone with information to come forward.
"A high-visibility police presence will be out within Peebles to offer reassurance to the community and engage with local residents who may have seen or heard anything suspicious in the areas where these attacks took place.
"We would urge anyone who can help us trace those responsible for these assaults to contact police immediately."