Borders General Hospital physio patient pool petition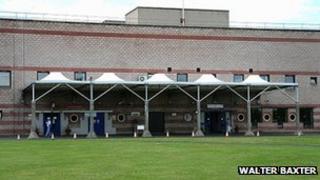 Physiotherapy patients at Borders General Hospital have started a petition to save the department's hydrotherapy pool.
It could be closed next year if plans to provide a new mental health and outpatients department are agreed.
NHS Borders said hydrotherapy would still be available - but it was "unlikely" to be at the BGH.
Patient Ruth Flavin said a cut in service was being "misrepresented as a new community resource".
NHS Borders chief executive Callum Campbell said the revamp would actually offer a better service for the region.
He said there would be changes but all services currently being offered would still be available - although not necessarily at the same location.
Ms Flavin and other patients have said they felt the proposals were being "pushed through with little or no consultation".
They have now started a petition to try to ensure the hydrotherapy pool remains open.