Dumfries 'super school' consultation extended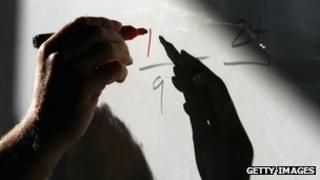 Councillors have agreed to extend a consultation on plans to overhaul school provision in Dumfries.
At the same time they rejected a call for the region's director of education to play no further part in the process.
Consultation on a single school for all S4 to S6 pupils in the town was originally due to end this month but will now run until summer 2013.
Teaching union the EIS has already welcomed extra time to consider the proposed changes.
Under the plans, pupils would continue to attend one of the town's four secondary schools up until S3 before transferring to the "super school".
The development would be sited on the Crichton campus in order to benefit from closer links to further and higher education facilities.
Funding for the project has already been identified by both the Scottish government and the council.
That situation prompted opposition Labour group leader Ronnie Nicholson to question the integrity of the consultation.
He also called on director of education Colin Grant- who brought forward the learning town proposals - to step away from the process.
Mr Grant said he would be happy to take a back seat if that was the wish of the education committee.
However, the move was rejected and Gail MacGregor, who chairs the committee, defended his role in the project.
The results of the consultation and a preferred way forward will be presented in June next year.