Dumfries and Galloway Council £27m cuts consultation starts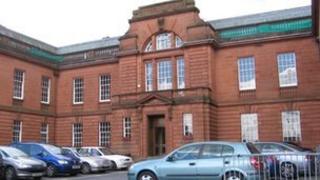 A consultation is under way in Dumfries and Galloway as the public is asked to help identify council cuts of up to £27m over the next three years.
Spending has already been reduced by more than £8m in the current budget.
Hundreds of local authority jobs have also been shed through a programme of early retirement.
Now a series of "community engagement sessions" is set to explore future savings options to help reduce spending even further.
The first of the public consultation events takes place at Castle Douglas Primary School.
Council leader Ivor Hyslop said public involvement was crucial as balancing the books and protecting services became increasingly difficult.