New Abbey Museum of Costume fears raised at Holyrood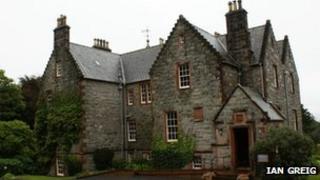 Fears over the future of Scotland's National Museum of Costume at New Abbey have been raised at Holyrood.
National Museums of Scotland says high costs and reduced funding mean it has to take action at Shambellie House.
South of Scotland Labour MP Claudia Beamish said closure of the site would be a "serious loss" for the area.
First Minister Alex Salmond said he was aware of the issue and that Culture Secretary Fiona Hyslop would meet Ms Beamish to discuss the situation.
Concerns about the fate of the museum emerged last month.
A consultation is currently examining the way forward for the facility, near Dumfries.
The figures which had been quoted for the museum's running costs were disputed at a recent meeting in the town.
Galloway and West Dumfries Conservative MSP Alex Fergusson has also been making the case for its retention and will hold talks with NMS director Gordon Rintoul.
Dumfries and Galloway Labour MP Russell Brown is also due to meet Mr Rintoul to discuss the fate of the facility.
Mr Rintoul has also had talks with south of Scotland Lib Dem MSP Jim Hume and SNP MSP Aileen McLeod.
A final decision on the museum's future is expected this month.