New Abbey Museum of Costume closure fight stepped up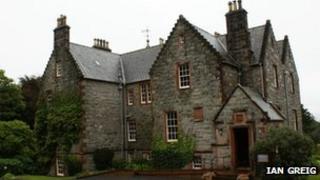 Councillors in Dumfries and Galloway are to seek a meeting with museum chiefs over the future of the National Museum of Costume.
Consultation is under way over the fate of Shambellie House in New Abbey.
National Museums of Scotland (NMS) says high operational costs and reduced funding mean action has to be taken.
A meeting in Dumfries heard claims the cost of running the site was not as great as had been suggested and agreed to seek talks with the director of NMS.
Concerns for the site near the town emerged earlier this month.
MP Russell Brown said any move to close it would send a "terrible signal" as to how the region was viewed.
A final decision on its future is expected next month.