High-speed Scots broadband to pass million home barrier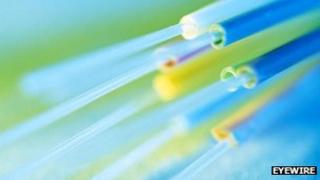 More than a million Scottish homes and businesses will have access to a high-speed broadband network by the end of next year, according to BT.
It made the announcement as it revealed a further 147,000 premises in 35 communities would be able to access its new fibre broadband service in 2013.
Communities from the Borders and the Lothians to Argyll and Bute and the Highlands are included.
It means about half the nation's homes will have access to the network.
BT Scotland director Brendan Dick said: "Fibre broadband opens up a whole new, high-speed world.
"This latest major investment will help the 35 communities benefiting - many in more rural locations - to overcome the current economic challenges and take full advantage of the upturn when it comes.
"Digital technology is fundamental to how we live and work - and in an increasingly connected world, high-speed communications will become even more essential in the years ahead."
BT said that once the work is completed the total number of Scottish homes and businesses able to connect to the network would reach 1.13 million.
Infrastructure Secretary Nicola Sturgeon welcomed the latest development.
She said: "It is essential that households and businesses everywhere in Scotland have access to high-speed connectivity, and fibre broadband will play a key role in enhancing our digital offering."