Earlston pensioner conned in Sky TV scam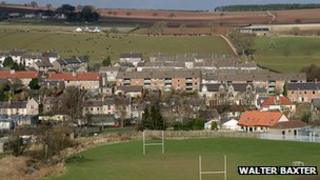 A pensioner from the Borders has been conned out of a four-figure sum of money by a scam operated by people claiming to work for Sky.
Police said a number of people in the region had been contacted and told they were due a refund.
They were then sent a pin machine to claim it and asked to enter their pin.
One woman from Earlston handed the reader over to police but another resident of the village lost a significant amount of money.
In another incident in Galashiels a 79-year-old woman was contacted by telephone and told she was due a refund on her insurance policy for her Sky box.
Lothian and Borders Police have urged anyone who receives a pin-reading device following a similar call to contact them.
A police spokesman said: "These callers sound very convincing and have targeted individuals who are currently Sky TV customers.
"However, the public should not be fooled by this scam and should under no circumstances enter their pin into any machine they receive to their home.
"If you are uncertain as to the authenticity of a caller claiming to be from Sky, hang up and dial their customer service number, which can usually be found on your box, or on their website."
Anyone else who may have been affected by the con has been asked to come forward "as soon as possible".