Dumfries and Galloway musical tuition uptake tumbles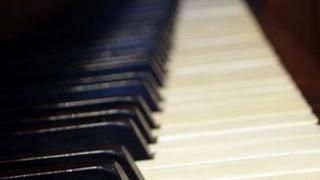 The number of school pupils taking music lessons in Dumfries and Galloway has fallen by nearly a quarter since charges were brought in two years ago.
A total of 1,374 students enrolled this year - down 425 on the figure in 2010, when instrumental tuition was free.
An annual subscription fee of £130 was introduced in 2011, with a further £47 for instrument hire.
The education department said the charges imposed were below the average of other local authorities in Scotland.
The figures for school music lessons are outlined in a report to the region's education committee.
The statistics show the impact fees have had on the uptake of instrumental tuition.
Almost 1,800 pupils signed up in 2010 when lessons were free.
The figure dropped by nearly 20% to just under 1,500 in 2011, when an annual subscription was introduced.
Enrolment dipped by a further 5% in August this year.