Scottish Borders school timetable switch abandoned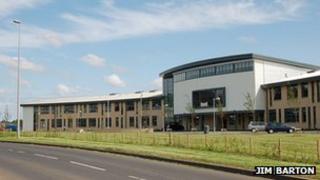 Moves to standardise timetables at all nine secondary schools in the Borders have been abandoned due to costs.
The council had been studying a switch to a 33-period week to allow more subject choice and flexibility.
However, it has been estimated that about £500,000 would have to be found to fund the move, mainly due to school transport issues.
Scottish Borders Council's education executive was advised not to take the plans forward.
The thinking behind the proposed move was that it would make it easier to have "distance learning" between schools in the region.
The secondaries could have aligned timetables to maximise choices of course.
The 33-period timetable had already been piloted at Berwickshire High School.
It later emerged that the move would have significant cost implications, despite being the preferred way forward in educational terms.
One problem was that, at present, many school buses are shared by primary and secondary students but that would not have been possible under the proposed changes.
Due to the cost of the change the council was advised that high schools should be supported in developing their timetables "in response to local and regional needs and opportunities".