Castle Craig private hospital receives positive report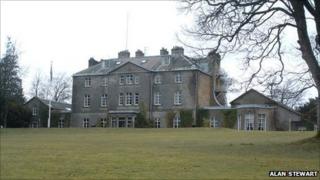 A private hospital in the Borders which treats people with drug and alcohol problems has received a positive report from inspectors.
The Castle Craig site in Peeblesshire was classed as "very good" in terms of its care, staffing and environment.
The Healthcare Improvement Scotland team visited the facility near Blyth Bridge in December last year.
It found the 122-bed hospital had addressed many of the recommendations after its last inspection in 2010.
Inspectors spoke to people using the service and said they all "spoke positively about their individual care and support, the environment and the catering provided in the hospital".
They also felt that the hospital environment provided a "feeling of safety and support during detoxification treatment".
Overall, inspectors concluded that people in the facility were "treated as individuals within a structured model of addiction treatment, care and support".
Drug registers
They also noted that good systems were being followed in relation to medicine management.
However, three requirements were deemed necessary to comply with regulations.
These involved making sure patient records were fully completed, not scoring out mistakes on drug registers and displaying the hospital's registration certificate conspicuously.
Other recommendations included a daily check of controlled drug stocks, establishing a controlled drug key register for staff and allowing patients to keep prescribed medicines which were not related to their addiction.
A number of other administrative measures were also recommended.