Borders palliative care unit goes ahead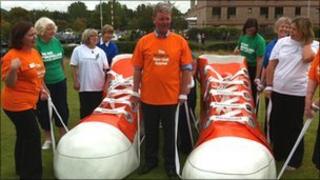 The business case for an in-patient palliative care unit has been approved by the board of NHS Borders.
The unit - to be known as the Margaret Kerr Unit - was considered by a public meeting of the board at Newstead.
The meeting agreed the award of a contract to BAM Construction, with building work to begin in April 2012.
Construction will take about 40 weeks and the unit is expected to welcome its first patients during the first quarter of 2013.
The Margaret Kerr Unit, to be located at Borders General Hospital, has been designed with eight en-suite bedrooms, each with direct access for patients and their families to landscaped garden areas.