Dumfries and Galloway arts 'hub' structure takes shape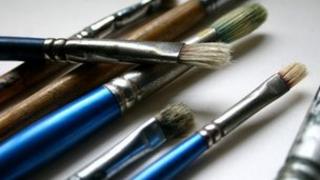 A new support structure has been developed following the financial demise of an arts organisation in Dumfries and Galloway.
Liquidators were appointed at the region-wide group dgArts last year.
A set of four arts "hubs" across south west Scotland will now be created after consultative meetings organised by Dumfries and Galloway Council.
They will link into a region-wide "Chamber of Arts" which will work with Creative Scotland to promote the arts.
The four hubs will cover the Annandale and Eskdale, Nithsdale, Stewartry and Wigtownshire districts.
A council statement said the structure would develop further in the coming months.
The first meetings of the four district groups and the region-wide forum will take place later this month.