Dumfries and Galloway Council agrees £6m cuts package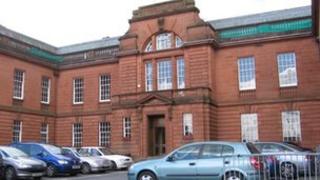 Dumfries and Galloway Council has agreed £6m of cuts to its services.
A Conservative/Lib Dem administration bid to approve the complete £7.4m package of savings needed to balance next year's accounts was rejected.
Labour finance spokesman Colin Smyth accused the coalition of trying to bury bad news before the festive break.
Council leader Ivor Hyslop insisted the administration was right to attempt to make key spending decisions before the planned budget day in February.
SNP councillors also opposed the administration's attempt to ratify the outstanding £1.4m worth of savings required for next year.
Mr Hyslop said he would have preferred to have agreed the total package of cuts immediately in order to focus on key areas like youth unemployment.
"Whether we take savings now or at a future time, it doesn't really matter," he said.
"What I am saying is I would rather give the direction now so that I can then go and work on where I want to be in the future."
Mr Smyth said he wanted every single proposal for spending reductions to be "properly scrutinised".
"That is why we were disappointed that the Tories tried to bulldoze all these proposals through," he said.
He said he was concerned that the administration might actually seek to make greater savings than the £7.4m target.
SNP group leader Rob Davidson agreed that the budget proposals needed closer examination but did not rule out the possibility of agreeing further cuts.
"One of the things that we are particularly interested in is youth employment and apprenticeships," he said.
He said if funds could be saved elsewhere which would be used to support a "meaningful" programme to tackle that issue it was something they would consider.
A full list of the agreed savings so far has been put on the council's website.